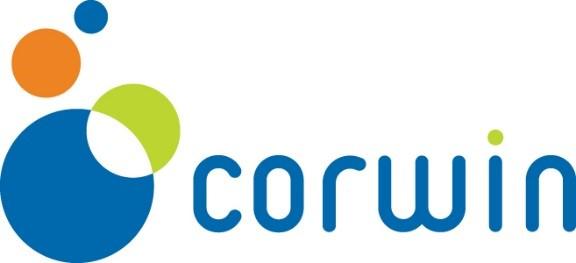 Contact: Ron Arp, 360.601.2991
rarp@amplifygroup.com
Keith Richards Named Corwin CEO
Private retail business specialist tapped to help regional food and beverage distributor achieve growth through operational excellence
RIDGEFIELD, Wash. – (May 26, 2016) – Corwin Beverage Company, the iconic food and beverage distribution company serving Southwest Washington retail clients since 1941, has named long-time private business executive Keith Richards as the company's chief executive.
Bringing 30 years of private business distribution leadership, Richards is pursuing a growth plan that strengthens the company's core business as a regional distributor of Pepsi and Dr. Pepper products, while welcoming opportunities to leverage its network by distributing complementary food, beverage and related product brands.
"Corwin is a strong family-owned regional distribution company with a proud 75-year history, passionate staff and trusted relationships," said Richards. "By investing in talent and technology, Corwin will further develop its position as the customer, vendor and employer of choice while doubling sales revenues by 2020."
Richards brings retail distribution expertise across numerous industries, including flowers, video gaming, petroleum, and home furnishings, after beginning his career with the accounting giant Ernst and Young. He envisions growth across Corwin's three primary segments, including large retailers, convenience and gas stations, and on-premise clients including businesses and schools. The Seattle native has an MBA in Leadership, Entrepreneurship and Organizational Development from Grand Canyon University, and a B.S. in Accounting from Central Washington University. He and his wife have relocated to Southwest Washington.
About Corwin
Corwin Beverage Company is a fourth generation family-owned business that has sold beverages in Southwest Washington since 1941. From a single truck and three employees, the family expanded Corwin Beverage to a fleet of more than 100 trucks and 140 employees, distributing beverages and food throughout the Portland-Vancouver region. More information is available at www.corwinbevco.com.